On any adventure in my life, I like to have items of interest that keep me inspired.  There are many things on this particular and beloved adventure that inspire and motivate me.  Each piece that brings me closer to raising Jack is another piece that I get to wake up to see in the morning.  It is an odd source of comfort to me, Captain Jack and the world of POTC. A world that I have lived and relived often thru the films and now on my  quest to be Jack.  One collector/decor item that always evaded me were the Neca 12 and 18 inch electronic figures.  From the first time I saw one on display at a Hot Topic and a now defunct store called Suncoast Video I was moved to purchase, however, I just never did it!   The last time I saw one in the store was back in 2007 at Hot Topic.  They had a put them on clearance and the guy told me they were getting ready to mark them down again, well below $20, within the next week.  I thanked him for the scoop and decided to wait...OF COURSE....I went back and they had literally just sold the last 18 inch that was available.  So - for years, I would, see the Neca version on EBay and the heavy price points on the Hot Toys figures and others . . . but life just never catered to my commandeering said Jack(s) - I was too busy living extreme highs and lows and consuming large quantities of my "rum(s)" of choice - Jack....Daniel's and Makers Mark as it were - However I digress!  
Flash Forward to 18 months sober and September 17th, 2014 and my current quest to become Jack!  
As I was in major search mode on Craigslist for possible rouge toy compass options amongst occasional messes of kids Pirates toys, I came across a single post for a Jack Sparrow 12 inch Neca figure in the box - simply stating "The first $15 bucks takes it"   I emailed the gent and asked him if the figure had everything with it.  He responded light speed, stating he believes it was never even taken out of the box.  He later sent me photos of the figure in the box and sure enough everything was there and sealed.  I advised him I would make the $15 payment via Pay Pal immediately, and I did so.  That same day I received the tracking # for my "new" sealed Neca Jack Sparrow 12 Inch Action Figure of pure electronic goodness - and one of the best likenesses of J.D. as J.S. that has been created to date in this humble pirates opinion.  
It was a few days later and as I my girlfriend and I approached the mail box, I noticed one of the keys missing from one of the larger mail boxes.  An experience that has been an enjoyable occasion on multiple occasions during the last couple months of commandeering Jack's affects - however, I digress - again!  Still at the mailbox, my girlfriend has a tendency to try and hide the boxes as she is taking them out so as to heighten my anticipation.  It was no different in this case - but soon she handed it over and I knew immediately what was about to be availed -   after nearly 7 years, it was finally in my hands - My "new" Jack Sparrow décor item was ready to be opened and enjoyed to it's fullest extent.  I am looking at it now on display in my living room as I type this post.  Granted it does not have dozens of points of articulation or authentic fabrics - no - but it is an absolutely spectacular hunk of plastic Jack and one that I appreciate just as much as I would the Hot Toys version(s) at a fraction of the cost.  Pics below - Enjoy the day mates - more updates on Septembers adventures being posted!
Arrival - Sealed for 7 years +

Unpacked Box Front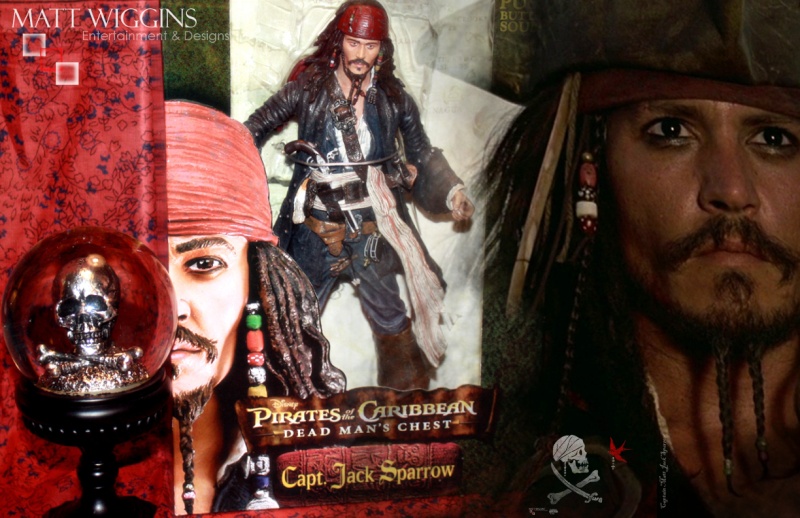 Great condition all around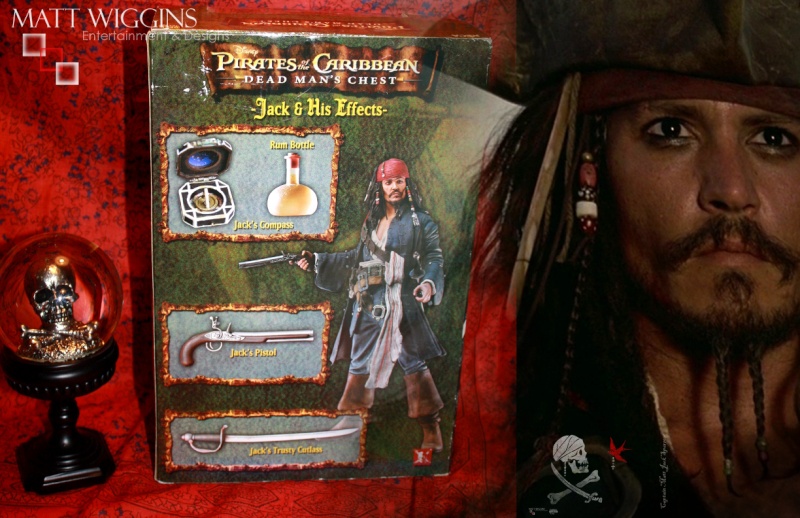 The Unveil of plastic Jack Goodness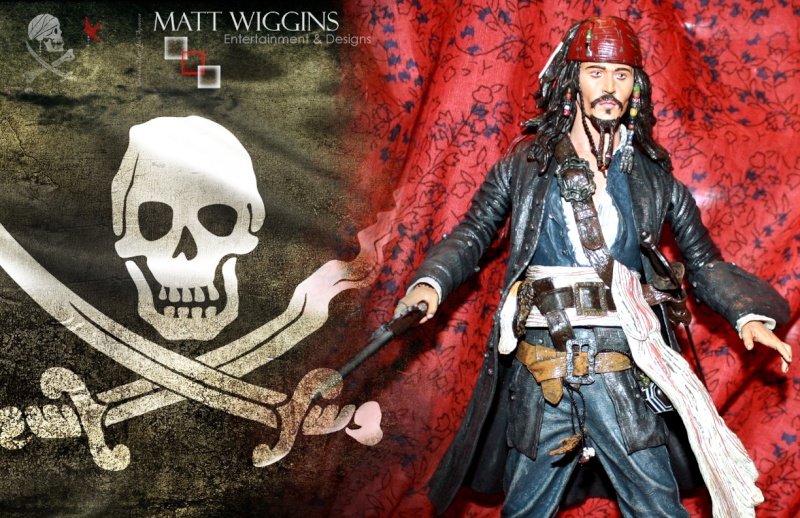 Certainly one of the best likeness of our witty Captain
The Captain on display in this humble pirates living quarters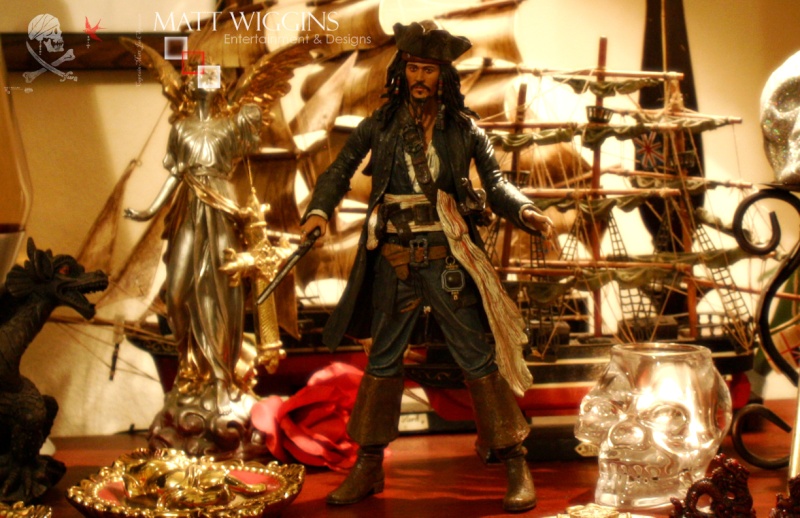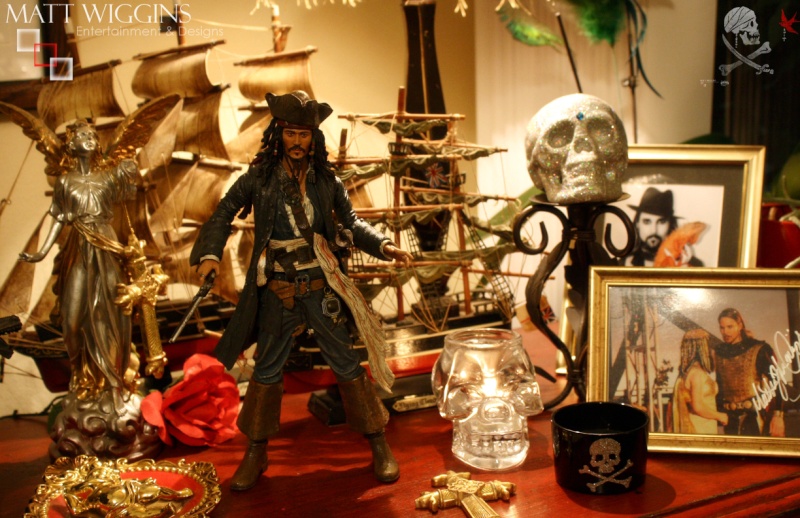 Cheers Mate - Just enough detail to make it interesting!
Ballast Pig




Posts

: 70


Location

: MidWest USA



OMG, Suncoast!!! That was my go to store before they CLOSED. I'm feeling super old now
haha
Nice find on your new treasure! Looks mighty fine along side the other decor!
Landlubber




Posts

: 114



Ha ha, Suncoast and Titlewave were mine too.
Pirate




Posts

: 180


Location

: Swimming With Mermaids





Similar topics
---
Permissions in this forum:
You
cannot
reply to topics in this forum