During my initial research on Jacks Cutlass, I came across a few posts by Mojo and others and discussions regarding Magnolia's rather stellar version that was produced in limited #'s.  
I checked into his site, but disappointedly, found no such examples for sale.  That changed when I was searching Etsy for other Jack related items and came across a Magnolia Clothiers LTD add for said Cutlass stating:
Jack Sparrow Pirates of the Caribbean Sword Cutlass Saber Prop Replica
"This full sized carbon steel sword is an exact reproduction of the sword worn by Johnny Depp as Captain Jack Sparrow in the Pirates of the Caribbean film series. It features a specially antiqued blade with black wooden handle and darkened hilt and pommel. Comes complete with aged leather scabbard.
This sword has been carefully reproduced to match the original is exact size and shape (other replicas to date have had smaller handles and longer blades). The scabbard is even made extra long so the tip can be bent, just like Jack's!
These are a limited run and once they're sold out, they're gone!
UPDATE: We have less than 20 of these left, so order soon!"
My curiosity peaked, I checked in with Magnolia regarding the construction of said cutlass and was informed that it was a full scale replica, unlike MR, which I understand has a handle that is approx 10% smaller than the original (aside from the fact that I would never pay anything close to the asking prices for the MR versions currently on the market - no matter how accurate or inaccurate), and that his version also features a full tang construction.  It took little more persuading from that point and I set the order in motion.  I am in no way regretting my decision.  The sword arrived from Pakistan in very quick order and although it has a few small flaws here and there it is truly beautiful piece and one that I will use and display proudly!  
Just in from the hills of Pakistan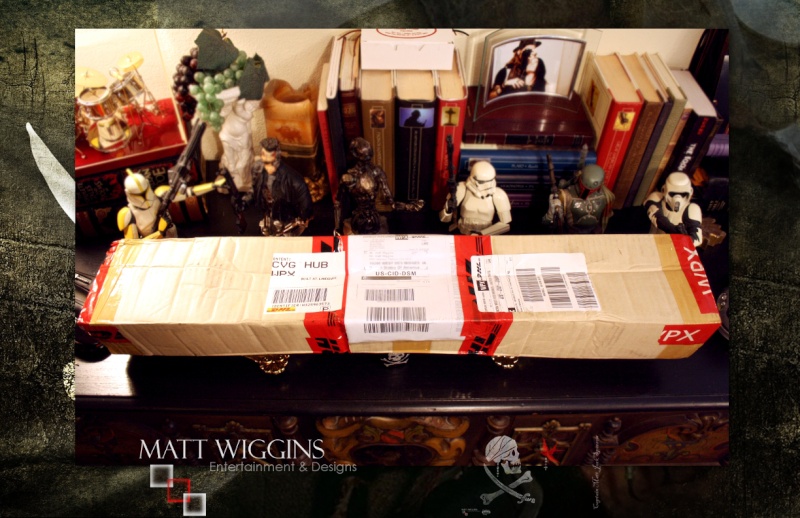 The initial unveiling of a most prized possession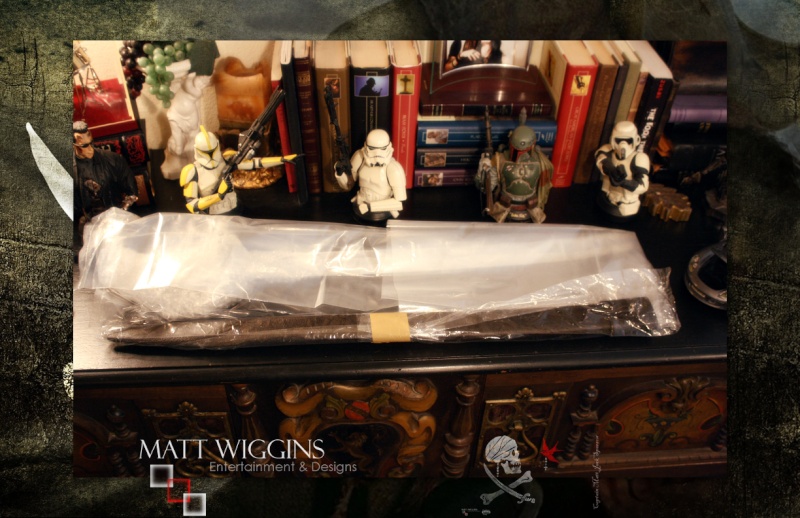 Spectacular!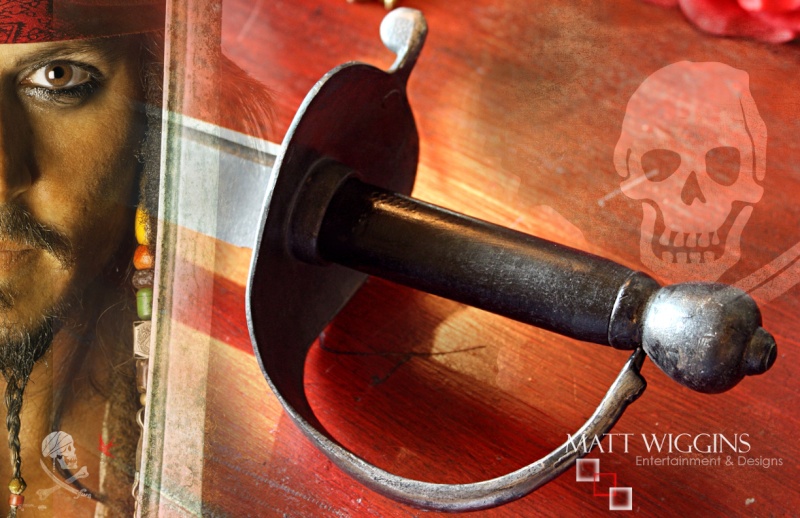 Blade aged to perfection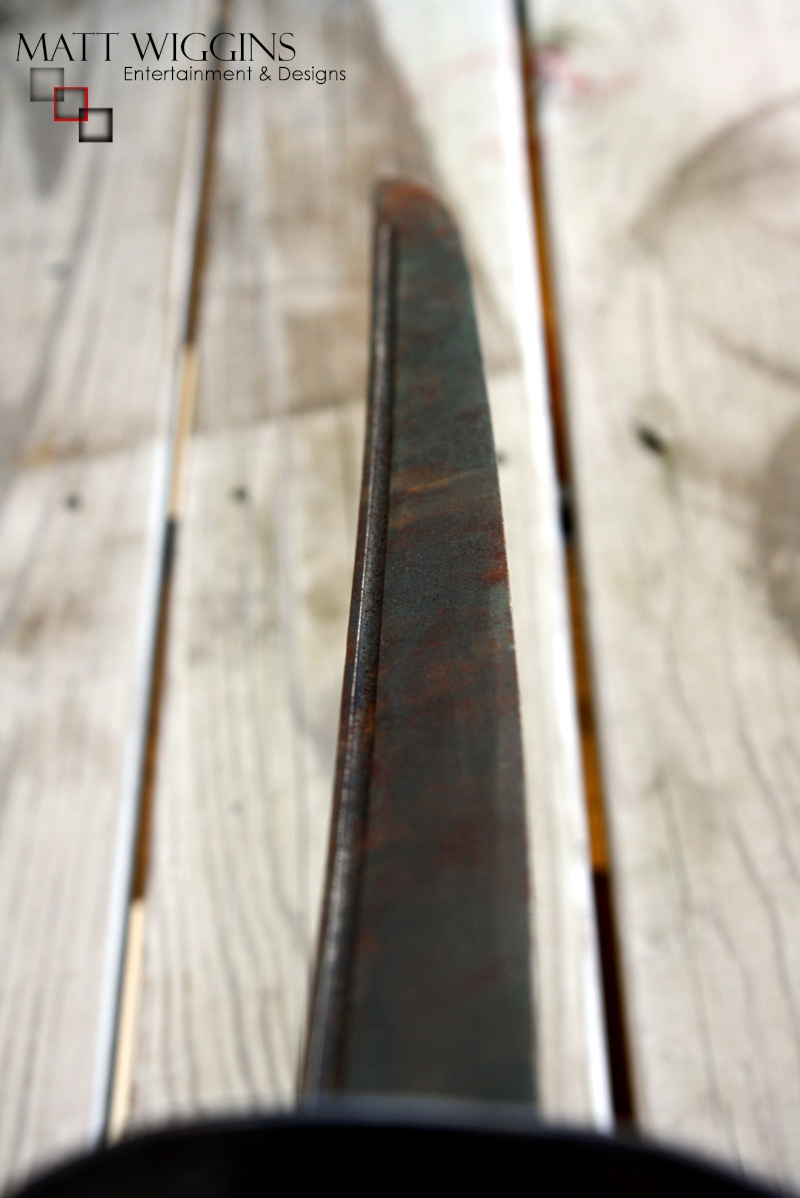 Comparison to the screen used cutlass featured on the DMC featurette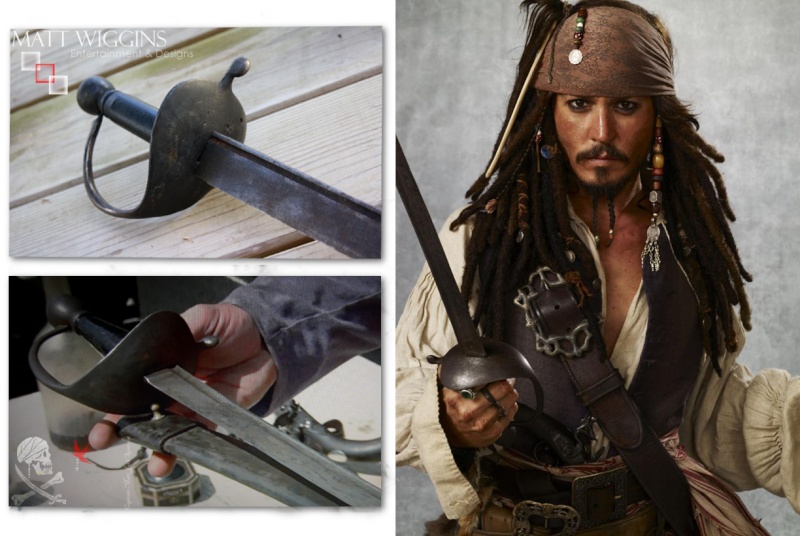 Making Jack Proud
Last edited by Captain Matt on Fri Oct 03, 2014 6:35 pm; edited 1 time in total (Reason for editing : Spelling/Photo of Blade)
Ballast Pig




Posts

: 70


Location

: MidWest USA



Hello Matt,

the cutlass is looking great!

Congratulation to this awesome piece of art.

Greetings from Germany

Arndt
Jack Tar




Posts

: 292


Location

: Germany



Nice piece of weaponry, indeed
The sheath looks to be different than mine. Yours sheath looks much more better!
Landlubber




Posts

: 114



Thank you Gents -
The sheath is actually different than the one that was included in the original post. I am very happy with it. The color is not as SA as I want and it is too clean, so I will be ageing that very soon. I have read a few posts on varying methods on how to proceed with that - Mojo's looked pretty good at the JS Costuming page - any additional thoughts are welcome!
Posting yet another update on yet another VERY important piece today! : ) Said directional assitance devise that points to what we want most
Ballast Pig




Posts

: 70


Location

: MidWest USA



Another satisfied customer! Those of us who have the legendary Magnolie's sword are all extremely happy. With Simon's Baldric..... outstanding!
Bucko




Posts

: 440


Location

: Landlocked!!




---
Permissions in this forum:
You
cannot
reply to topics in this forum