I trust it is yet another Jolly day mates! -  
Having recently made the journey from Miami to Iowa, my Red Fox and Fisher Paws arrived on the same day as my pair of Deer Leg Bones from Idaho and my trio of mummified Chicken Feet from Arkansas (having already resold a pair on ebay from another vendor that were not going work for Jack's purposes).
The Remains of an Early Thanksgiving Dinner - Or Just another day in the Adventures of Jack Sparrow - or both simultaneously......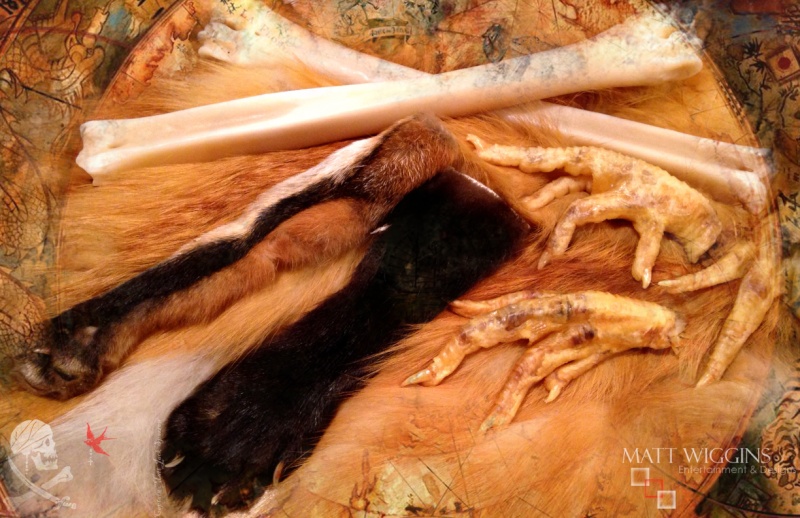 Given the fluffy  non "manky" nature of the vermin from Miami it is time to do some mankying of my own! I am sure there is info out there to be found, but if any of you have found a certifiably efficient way of dirtying said vermin, aside from tossing them out the window and letting the elements mank them up for the next few weeks ... el natural, and/or the running over them with the car a few times, and/or dowsing them with the left overs from last nights African Spicy Peanut Chicken Soup (really good ethnic dish by the way) and then letting the dog lick it clean, I would love to here it!    
Also, from the looks of Jacks official vermin featured in the DMC "Jack Sparrow from Head to Toe" featurette the critters look bone in stiff indeed as Penny displays -
Here's to all ye Manky Vermin stars of Stage and Screen everywhere!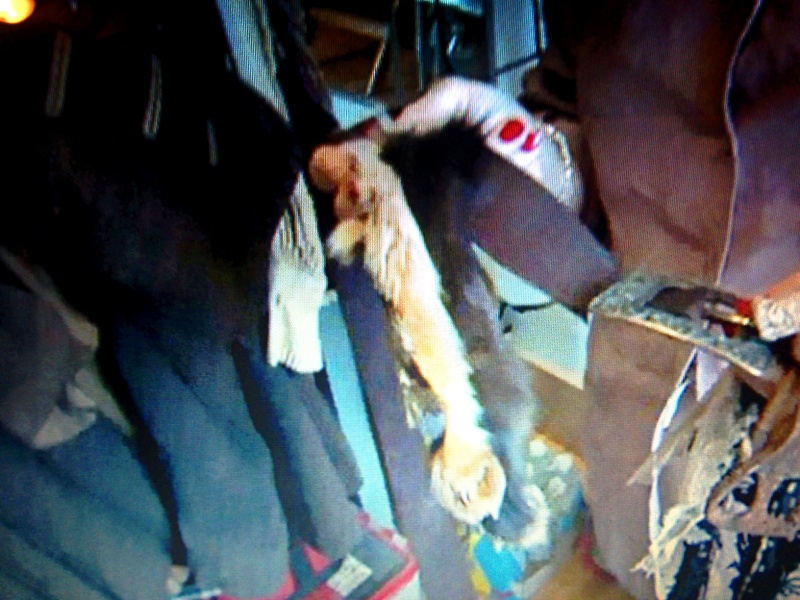 I read on Captain Mcanen's Blog that he too felt that their may be a "bone", or the semblance of a bone in the pieces to give them a stiffer character.  Or perhaps it is just because they have been in the wet/dry elements of shooting for so long that they became stiff - which would make sence.  
Does anyone know for certain?   Does it really matter?  Most likely not, but the smallest of details always fascinate me.  
Visual reference for my lovely manky vermin assistant in Miami
She sent me an image with a number of her and pelts and I subsequently narrowed it down to #2 and #2, although not necessary in that order!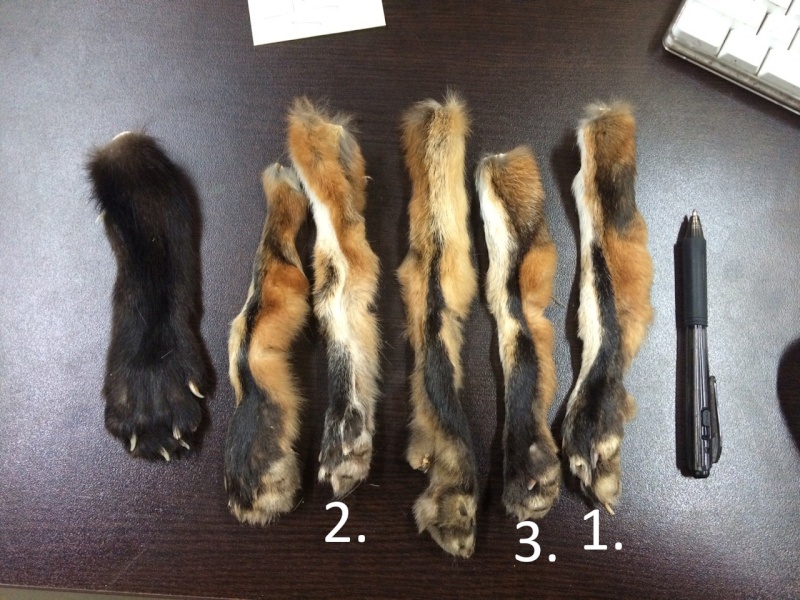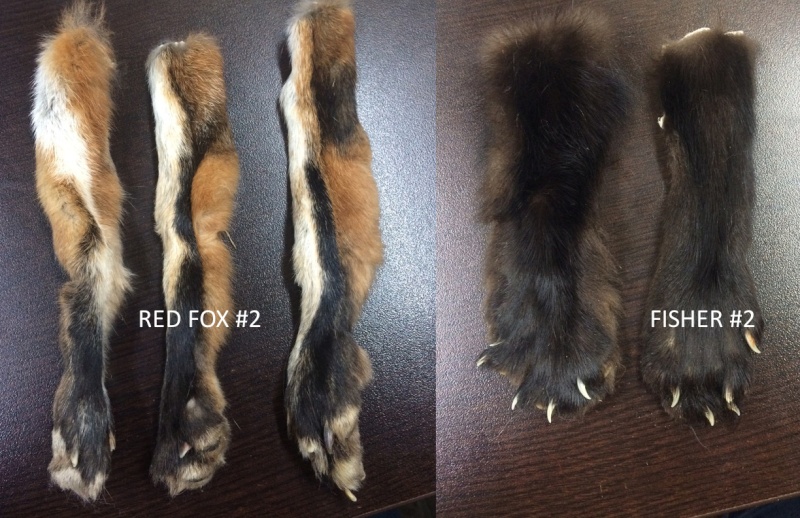 [b]Yet another Captain Jack Pirate Christmas in September delivery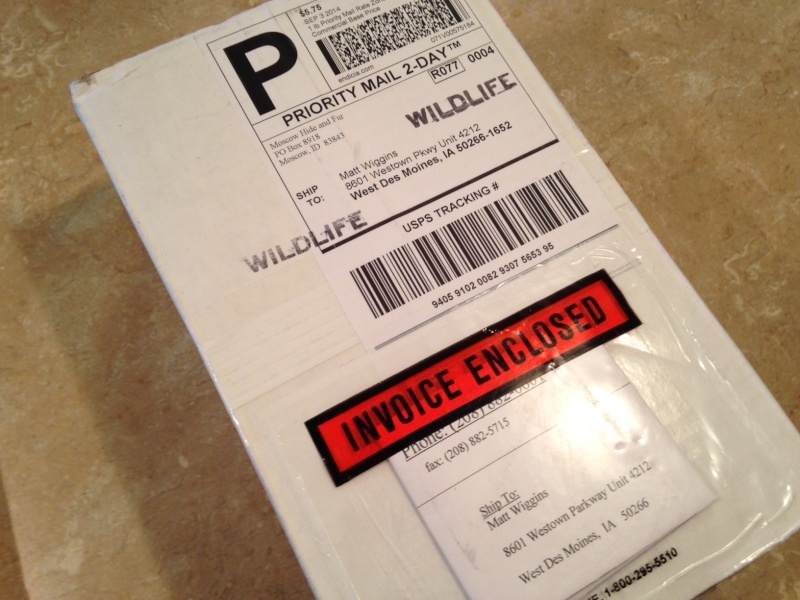 Jacks new pets arrived and will serve well in the upcoming belt projects I will be undertaking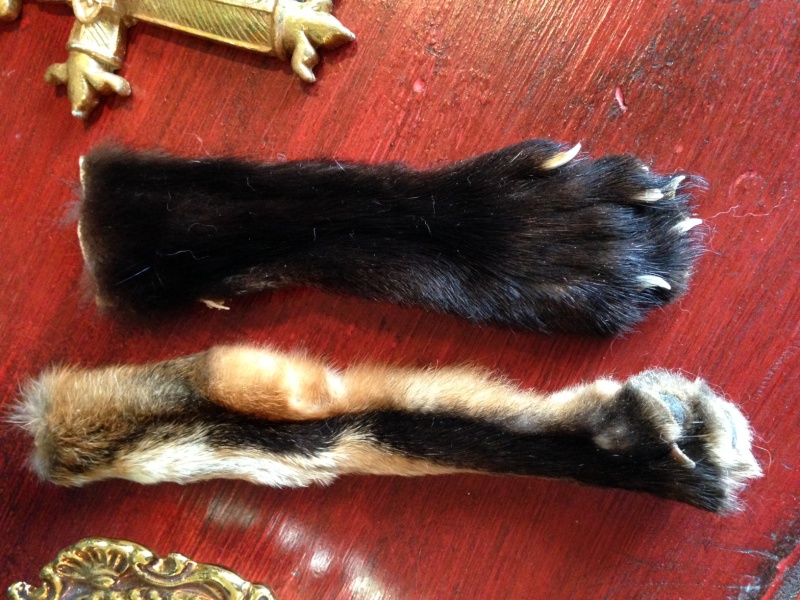 [/b]
Last edited by Captain Matt on Fri Sep 12, 2014 1:52 pm; edited 1 time in total (Reason for editing : addition)
Ballast Pig




Posts

: 70


Location

: MidWest USA




---
Permissions in this forum:
You
cannot
reply to topics in this forum