Ahoy mates!
It has been a very busy time the last week and a half. I had so many cool things happen this week that some of updates will take time to get up over the next week or so as a great deal of my time is also being consumed as I have begun work on a spectacular and fangtastic production of Bram Stokers Dracula.  This is my second year having the opportunity to play the iconic dweller of the night, and I am ridiculously excited about this years production - however, even in the midst of taking on and living Dracula, Jack is with me - intently, and I am perfectly fine with that!
During the all consuming endeavor that is Jack Sparrow costume and wardrobe building, I took a little side trip for a piece of treasure that will not be worn while I am in full Jack mode, rather, it is a special piece that I will add to my daily collection of rings.  I have been an avid ring and jewelry lover for many many years and this version of Jack's iconic Dragon ring is a very cool addition to that collection!  
In April of 2011, Swarovski Crystal made their official press announcement regarding their collaboration with Disney and their "Pirates of the Caribbean: On Stranger Tides Collection.  
http://www.brand.swarovski.com/Content.Node/presscentre/news/news-jewelry/piratesofthecaribbean.en.html#/en/presscentre/news/news-jewelry/piratesofthecaribbean
One piece from said collection is Jack's now famous Dragon Ring.  I stumbled across one on ebay as I was searching for other items and I was indeed memorized by it and so, the side trip and research began!  There were a few of the rings online at various prices well below the original $230 retail price.  The only sizes available were 6, 7 or 8.  I have narrow fingers and an 8 would work fine on my ring figure.  Understanding that this was not going to be a piece for the official wardrobe I managed to find a private auction for a mint / unused example of the ring and watched it for days - with less than 30 seconds remaining in the 7 day auction I hit it and, like the boots I won to use as the base for my Jack boots, I was the sole, and lucky, winner.  At $27.50 and 2.50 shipping I was genuinely all smiles, I had that little rush of adrenaline that comes when one feels as thought they have just found a true diamond in the rough and plundered it!
The ring arrived and I have to admit, it is a stunner.  It fit me like silk and the weight, fit and finish, and overall appearance are striking!  It is difficult to take it off at night!  It is not as "blingy" as one might suspect.  The crystals have been treated and have an more antique look, which was done purposefully by the fine folks at Swarovski. Regardless, it is just a fun piece that I can now where daily to add a bit more Jack to my daily composition!  
Images of my new treasure!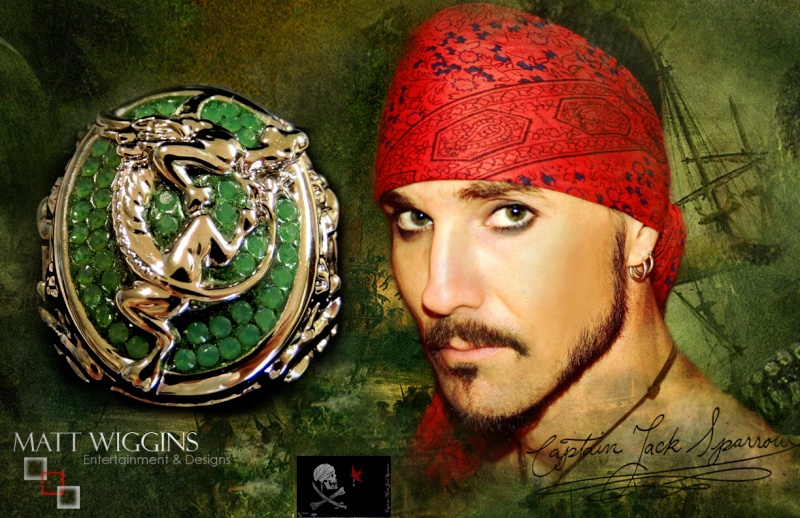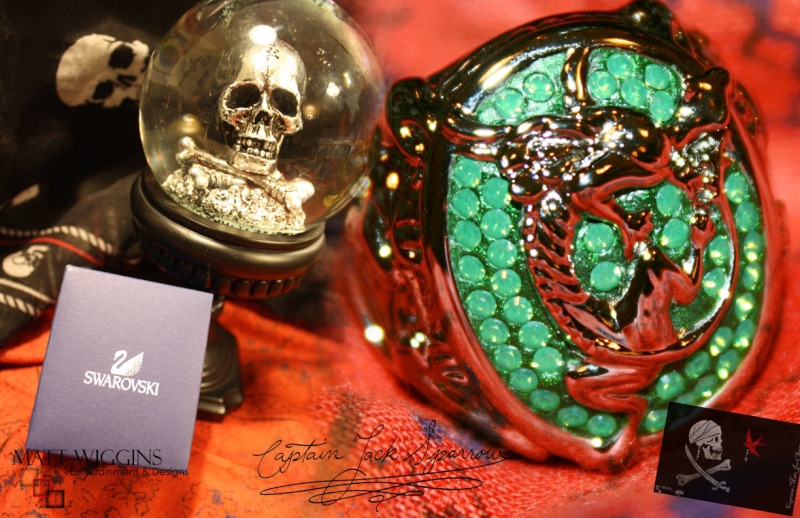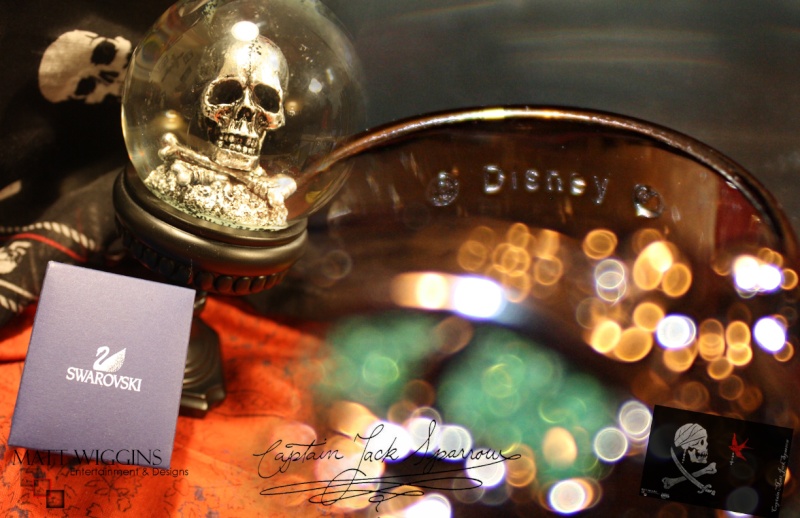 HAPPY HUNTING GENTS!  See you on the high seas!
Ballast Pig




Posts

: 70


Location

: MidWest USA





Similar topics
---
Permissions in this forum:
You
cannot
reply to topics in this forum