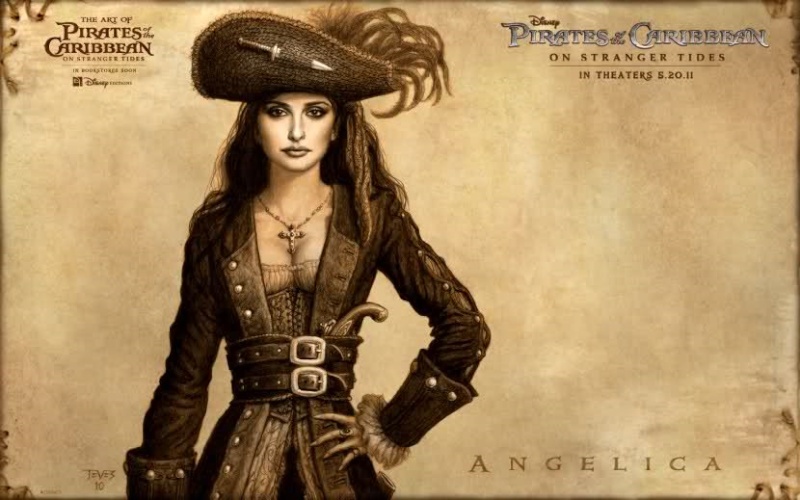 Sorry I've been away for so long! I was caught up in crazy hectic hours first working in the tailoring department at an Opera House, where I worked for over 5 years. I quit, and went freelance. My first job as a freelancer was cutting and making mens costumes for Cinderella at Pinewood Studios ( new Disney production, its out in 2015 )- hours were VERY long!
I've finished that now, so have a bit of time to focus on catching up on Jack orders, projects, and general online chit chat!!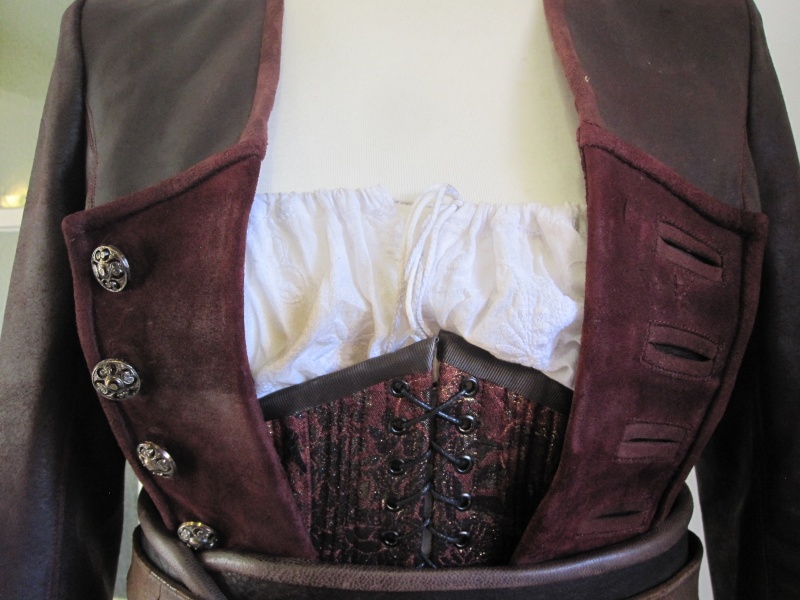 I used a dark cherry red leather for the coat- the turnbacks and binding are the same leather, just the wrong side..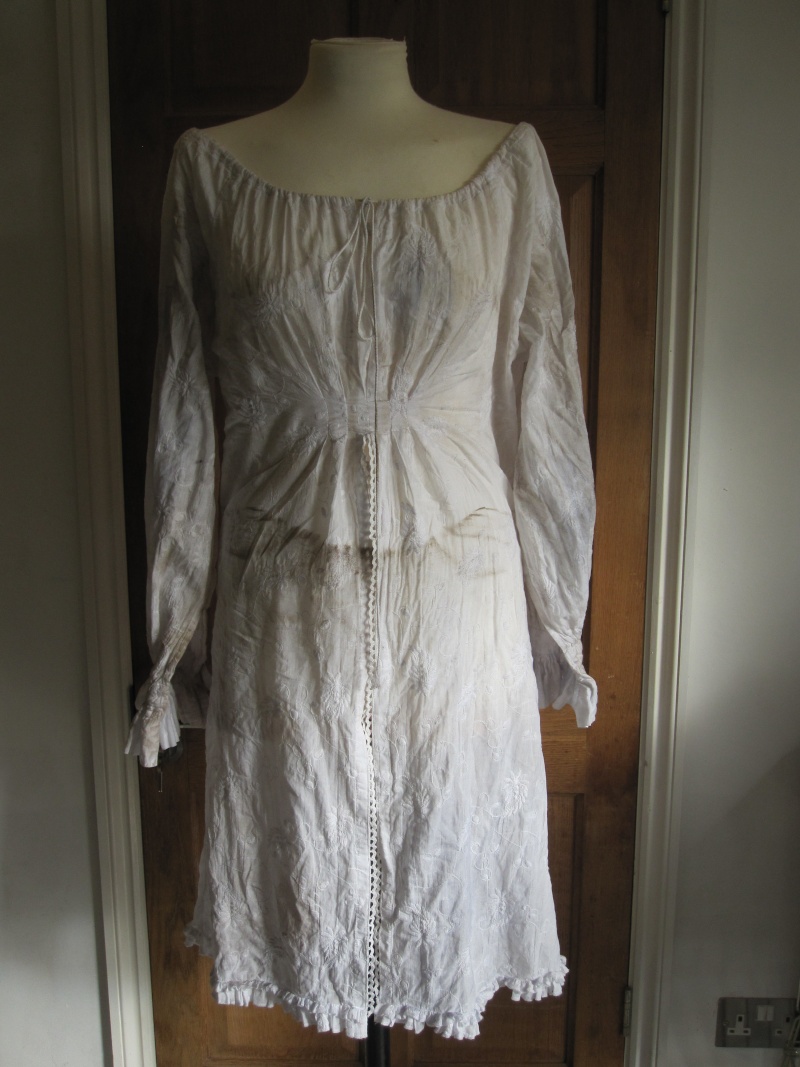 The chemise is an embroidered cotton- with drawstring at the neck, and a split in the front and back. I put pleats under the bust, to make it sit a bit flatter under the corsets, as sometimes it can be a bit sore when you've got all the gathered fabric shoved under a very tightly laced corset. You can see the line of where I've broken it down when I was wearing the corset hehe.
Most people assume that this part of the costume is a waistcoat. If it was a waistcoat, it wouldn't be worn under the corset- and chemises were made this length anyway, its just not tucked in :)And has a few more details to it.
Coat has working pleats (like Jacks), and a slit in the sleeves, where the chemise can poke out. I bound down the seam to finish it off nicely, and it overlaps slightly where the buttons are sewn on.. The belt could do with a bit of breaking down still, I didn't get around to that...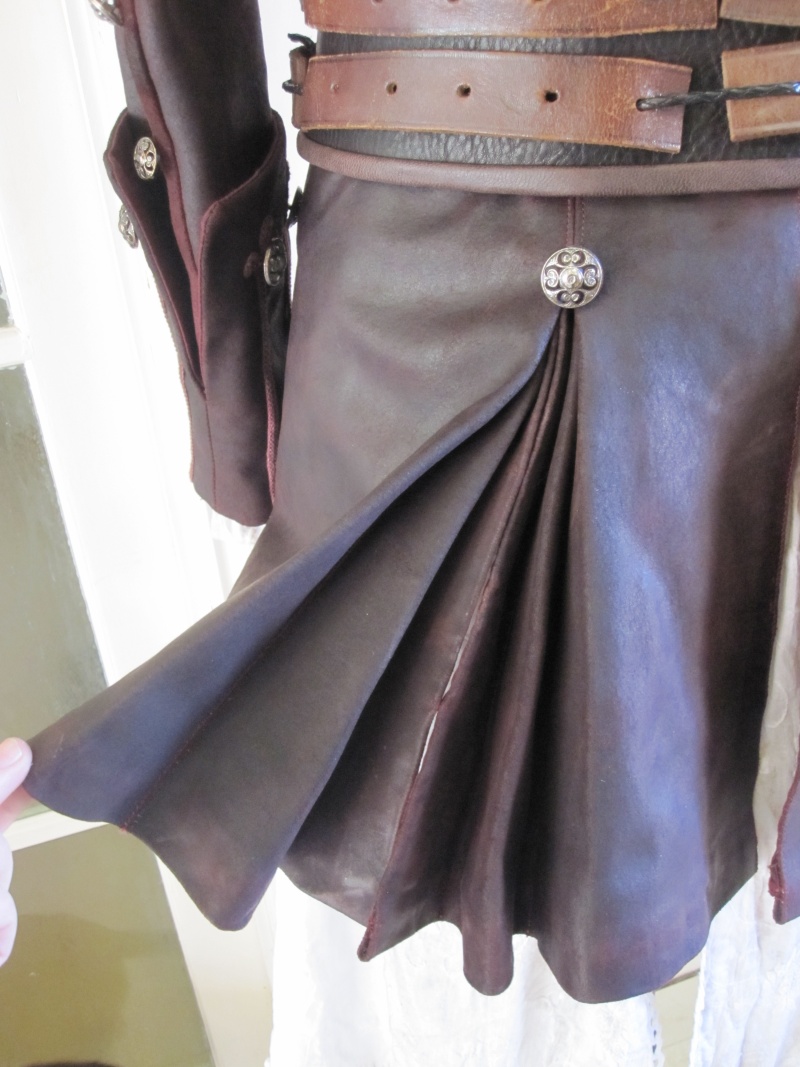 The cuffs I did quite close fitting, and the braid on it I Crocheted, I couldn't find one in a colour or width I was happy with, so I just got some plain white crochet cotton, and dyed the pieces after they were finished..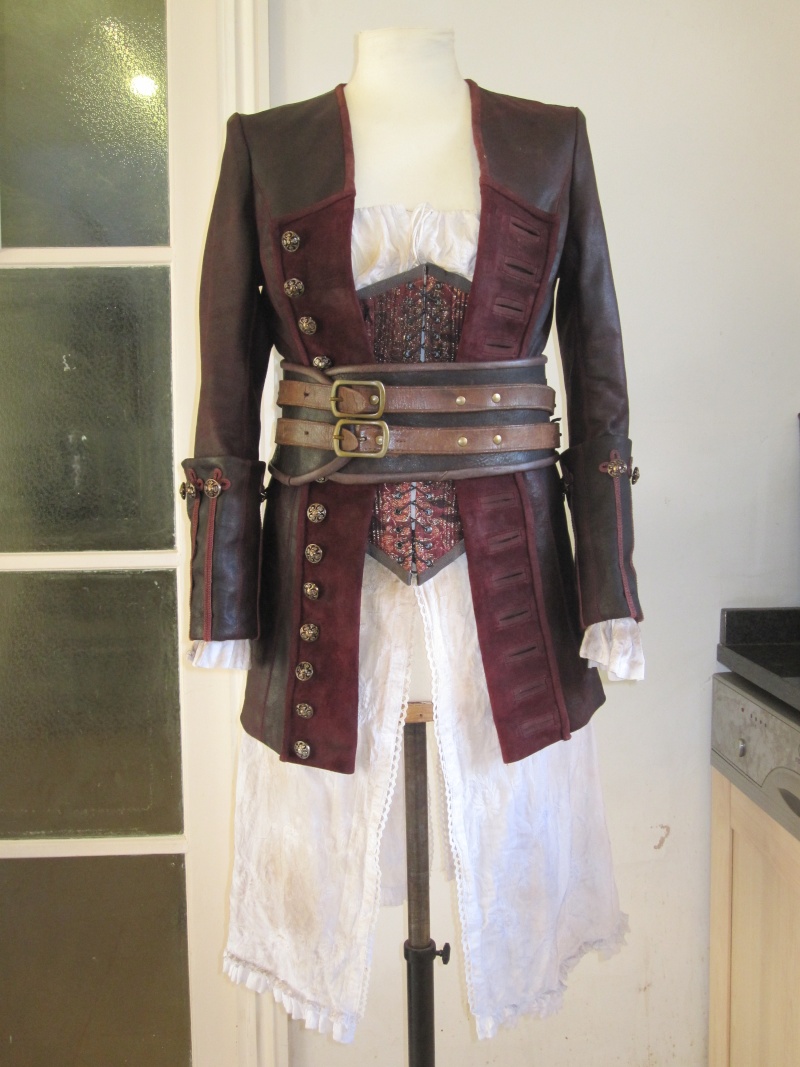 I did a little bit of hand decoration on the top of the corset. This fabric I love, my mum bought it for me at a market in Russia, and brought it with her when she came to visit. Its definitely a one off piece! And goes great with the leather.. As well as boning, I put some channels in the corset and pulled piping through it, this is a historical technique, and they used it to stiffen panels on parts of the corset which went around the body, where steel boning wouldn't bend. It flattens everything out, and adds a great texture to it. You can do it in different thicknesses of piping, but I just used a tiny one..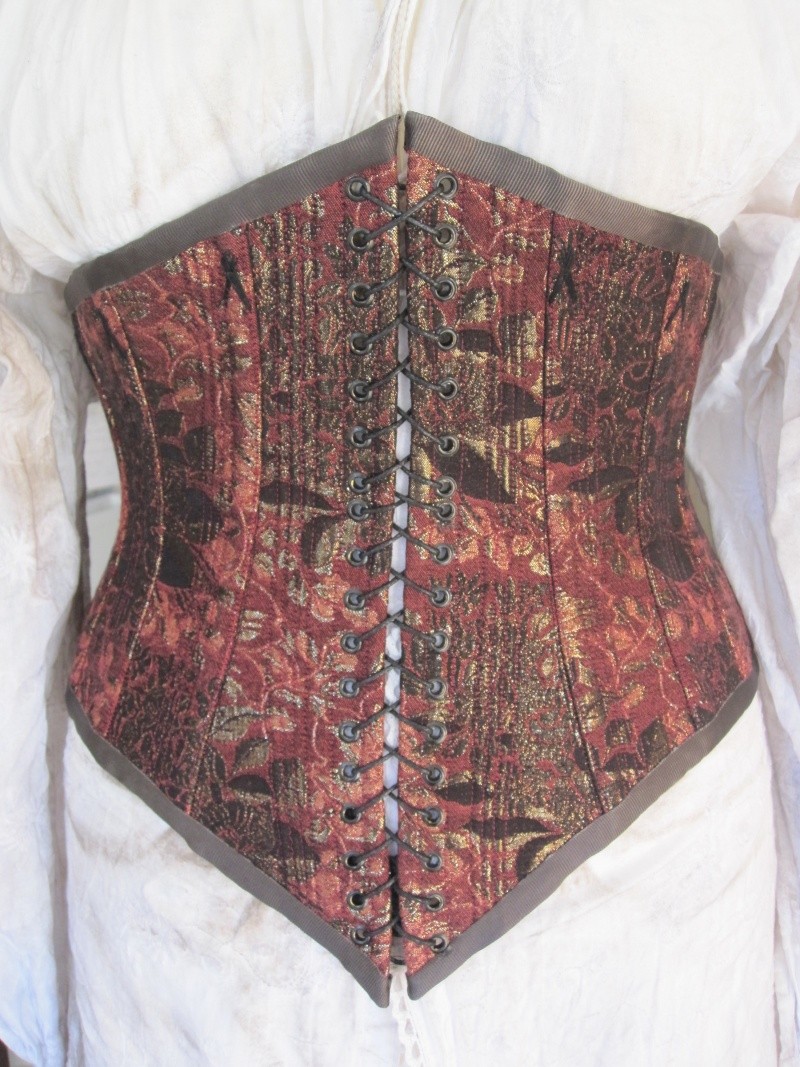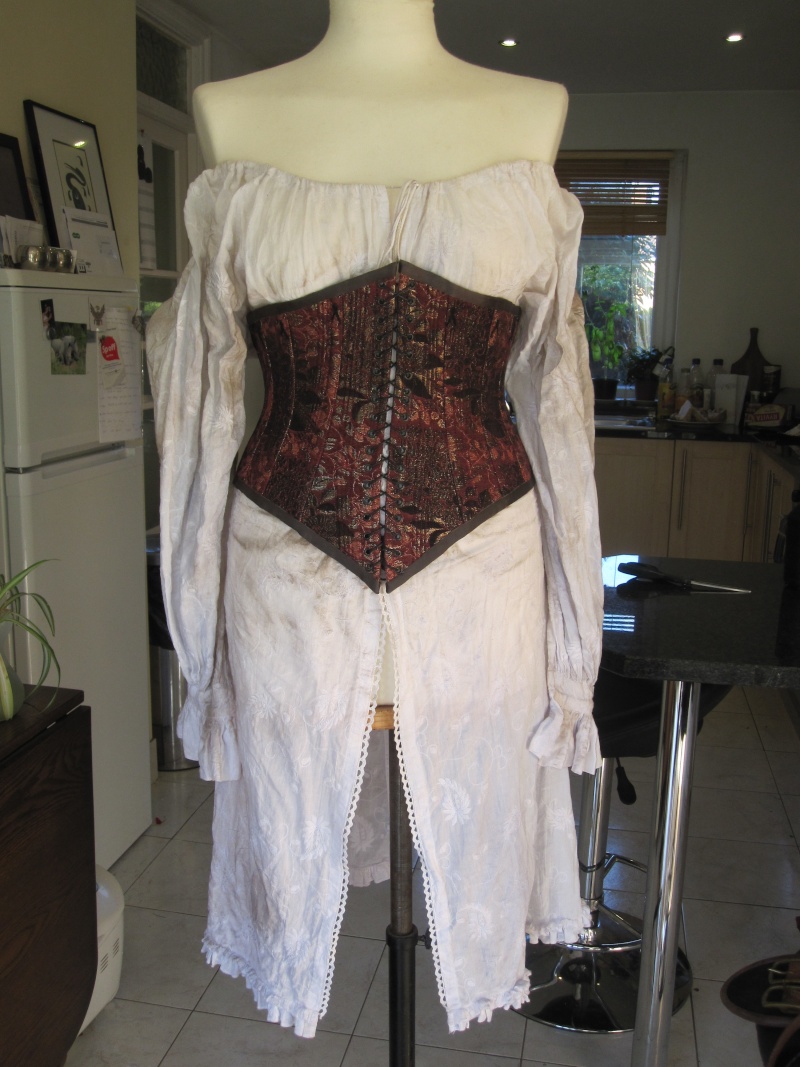 The buttonholes, being a leather coat, hand to be hand bound. Its basically like doing a TINY tailored double jet pocket. ALOT of work, but worth it!!
The hat speaks for itself! I had a wonderful talented milliner make it for me. She makes hats for a variety of films- she did all Keira's hats for the Dutchess for instance, she is a very talented amazing and lovely lady. She hand made everything, the base of the hat was just strips of straw, which she somehow linked together, my favourite part of the costume (the only part I didn't do
  )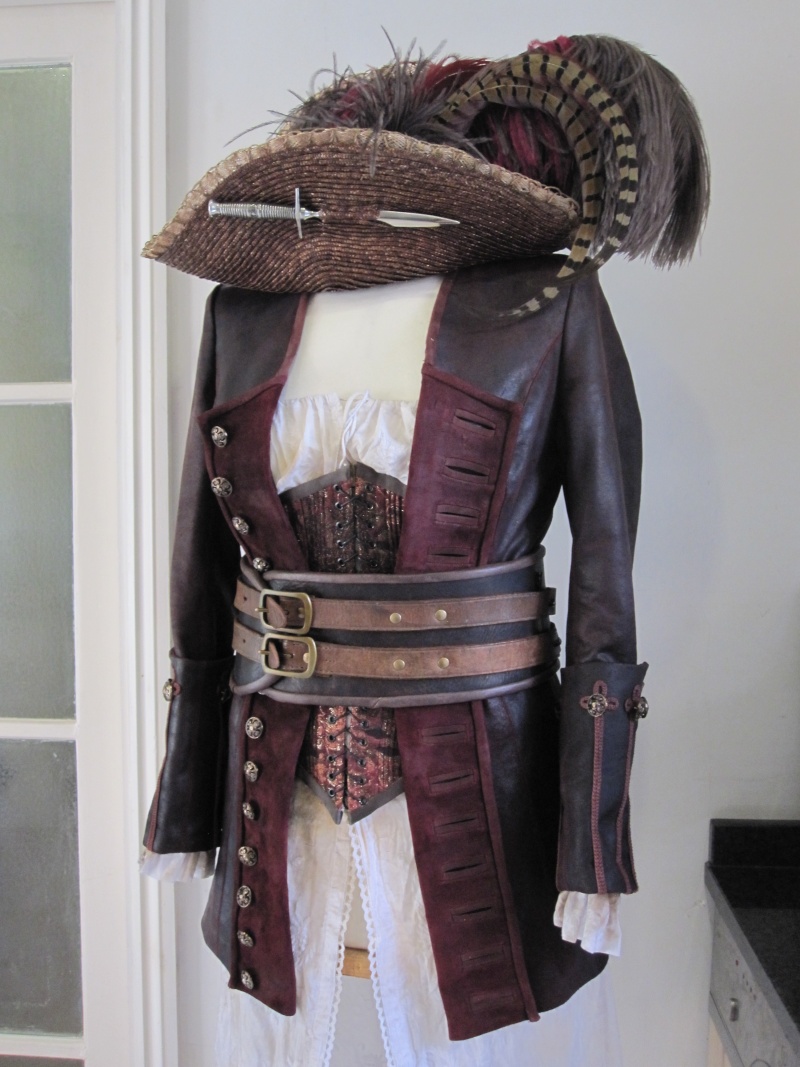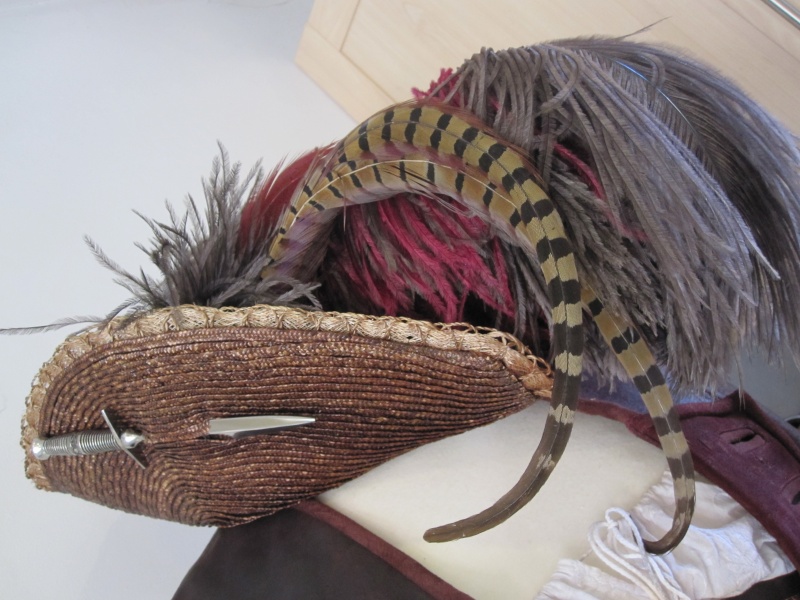 I didn't make any breeches, because between the boots and the long chemise, you barely see them! I just wore a pair of black leggings. Easier to go to the loo. I got a pair of grey boots with massive turn downs, and made some gaiters to go over, but forgot to take a pic. I will take one and post soon. As usual, I made all my own bespoke tailored patterns to my measurments xx
Jack Tar




Posts

: 279


Location

: North lincs UK



OUTSTANDING work shipmate! Love it! Just don't let my wife see it......! She'll only want one!
better than the ACTUAL one!!!!
Pirate Lord





Posts

: 2230


Location

: Texas



hehe thanks guys!
It was a fun project! The glory of a concept design, is you get to choose the fabrics and colours for yourself, which takes away the stress of trying to find an exact match of the screen used fabric- so you just concentrate on the shapes.
I want to get more into ladies film replica costumes- the time consuming part is just finding the fabric. Any more concept designs out there?!
SFTailoring wrote:.........
I want to get more into ladies film replica costumes 
Sounds a bit suspect mate!
Blade Savvy wrote:

SFTailoring wrote:.........
I want to get more into ladies film replica costumes 

Sounds a bit suspect mate!

 
Yeah, you're right. I prefer getting into Jacks

  hehe


Similar topics
---
Permissions in this forum:
You
cannot
reply to topics in this forum